Bringing you computer industry news, hardware and software reviews, guest interviews and news of User Group meetings for over 30 years, the Personal Computer Show is a three-time winner of the prestigious national Computer Press Awards.
Our co-hosts are Joe King, Hank Kee and David Perry. They talk tech for the first half hour, then we take listener phone calls. The call-in number in the new Brooklyn studio is 718-780-8888.
There are six ways to listen to the show:
The show airs Wednesday nights from 8PM to 9PM ET on WBAI-FM 99.5 in New York City, and is heard throughout the tri-state region.
Over the Internet, the show is streamed live at wbai.org
You can can download an MP3 recording of the show at OUR AUDIO ARCHIVES page.
You can subscribe to our podcast using the orange XML link at the bottom of every page on this site. The last four shows are always available by podcast. For more see the About page.
Shows from the last two months can be streamed online or downloaded at the WBAI archives.

Next show: August 24, 2016 on LINKNYC
Free Public Wi-Fi, Phone Calls, and Device Charging. Guest: Ruth Fasoldt
We have been canceled. Our LAST show will be Aug. 31, 2016.



A NOTE FROM HANK
After a long run of 33 years, we have been notified by WBAI management that August 31, 2016 is our last live broadcast show.

Berthold Reimers the general manager of WBAI is following through to changeover 70% of the current programming, He has arbitrarily elected to drop some 30% of the shows currently being broadcast and suggested another 40% may be dropped in the new future.

He discussed this with no one at the station and affected producers of those shows were notified via a perfunctory email message. He stated he was not available for any discussion on the changes. If you want to know more about what he thinks and does, please go the following YouTube links:

www.youtube.com/watch?v=u_-K-AQ94jE

A 40 second clip of GM Reimers explaining the scope of the program changes in response to a question. He says if he had his way it would be 70%, but estimates that at this time changes, including removal and slot changes, to be 20-30% of the programs.

www.youtube.com/watch?v=ao0fXlXSnWs

Also Mr. Reimers explains at the LSB that no process has been followed in making the decision in this 5 min back and forth between Sharonne Salaam.

www.youtube.com/watch?v=cAiWgUtjjxQ

If you have any thoughts or comments for the management, send your email directly to:
General Manager Berthold Reimers berthold@wbai.org
Interim Pacifica Executive Director Lydia Brazon ed@pacifica.org
Pacifica National Board (collective address) pnb@pacifica.org

We've decided maintain this website and communicate via Twitter @pcradio212 as we are exploring different venue and podcast options.
Email: pcradio at gmail.com


Keep up with our latest shows using either our RSS Feed or our Podcast (see the orange XML link below). Read more about RSS.
Our webmaster, Michael, writes about Defensive Computing at Computerworld.com.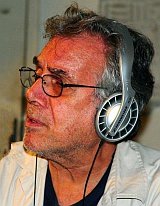 Joe King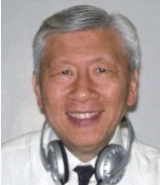 Hank Kee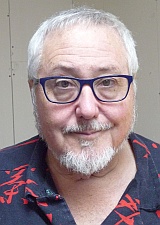 David Perry